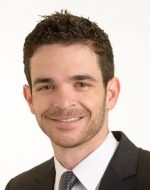 Patrick Barnes
Head of Metals & Mining Consulting EMEARC, Wood Mackenzie
Patrick began his mining sector career advising senior management of Kennecott Utah Copper on investment decisions at the Bingham Canyon mine. After pursuing an MBA at Harvard University, Patrick returned to mining and joined Rio Tinto's Copper headquarters as part of its global business analysis and strategy team, where he led projects and analyses in strategy and valuation in Mongolia, Australia, North America and Europe. Patrick joined Wood Mackenzie in 2014 l in the metals and mining consulting team. Over his tenure, he has worked with such clients as major and junior mining companies, private equity firms, banks and other financial institutions, steel producers, infrastructure operators and investors, governments, and others. Education: MBA, Harvard University BA, Finance, University of Utah.
25.06.2019 11:00 - 12:30 Session 1 - Royal Ballroom 3 (First Floor) | Royal 3 (first floor)
Unlocking Opportunities in the Mining industry for Governments and Investors – Drivers and Enablers
The presentation address the following questions:
– What's the outlook for commodities?
– Is it a great time for governments to reform their mining sectors given general market conditions and the need for further investment?
– Do other governments recognise this and have made significant progress?
– What are the challenges facing governments in doing this?
– What are the raising implications that require tailor made policies and actions?
– What are the policies with inherent advantage that will create the enablers for success?
– Can a country's fiscal regime be critical; not only to attract investment but also to maximise fiscal revenues?