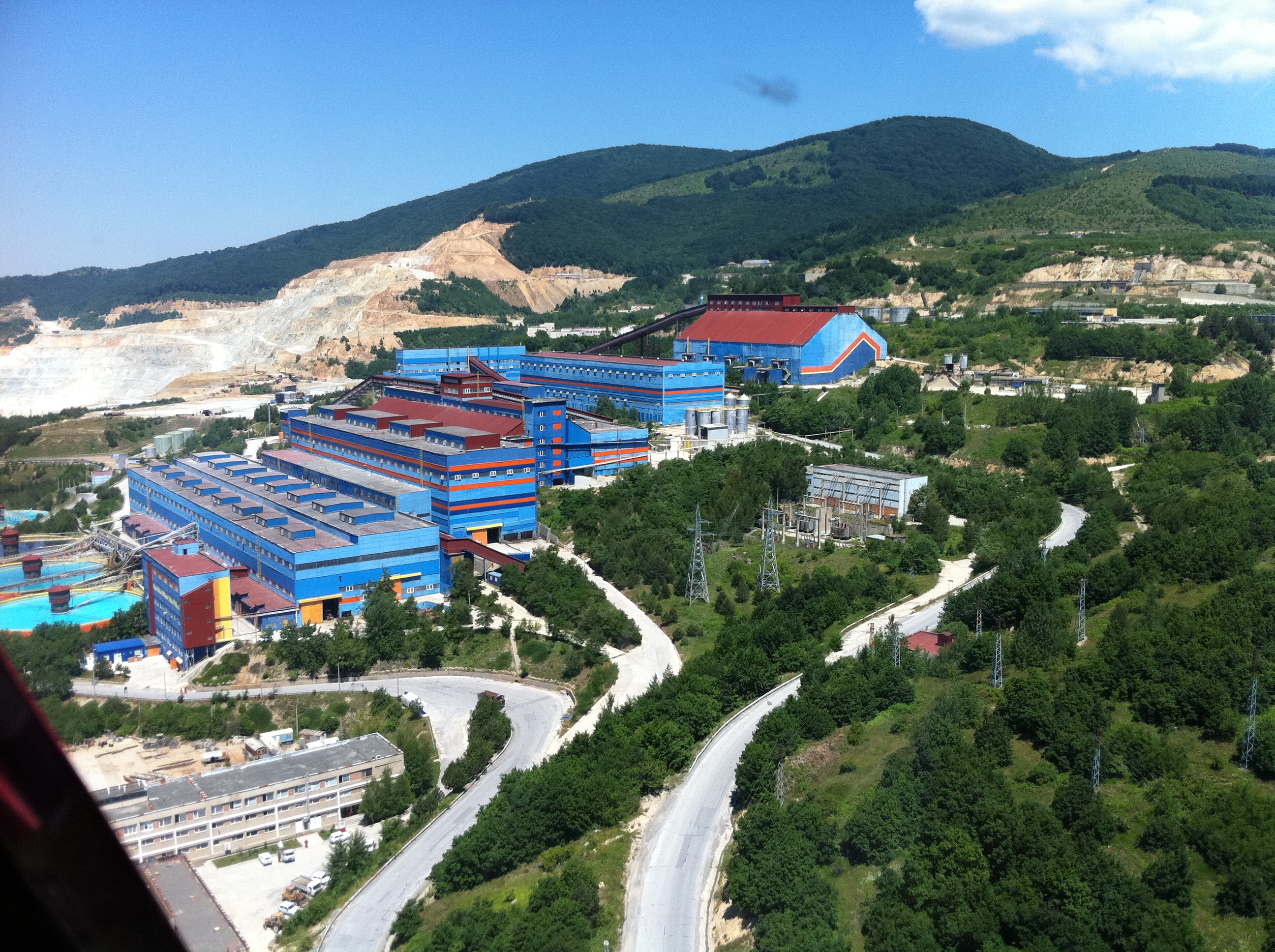 Assarel-Medet JSC Mining and Processing Complex Assarel-Medet JSC Mining and Processing Complex is an open pit mining and processing of copper and other types of ores. The products of the company are copper concentrates and copper cathodes of high quality.
The company has at its disposal mining machines which are unique for the country and state-of-the-art flotation equipment of leading world manufacturers. The main mining equipment of Assarel Mine includes modern 250-mm bit drilling units, 130-tonne trucks and 17 cubic meter shovels. The first in the North Hemisphere 160-m3 flotation cells of latest generation are operational at the Assarel Concentrator Plant. Automated systems for technological process management and control have been implemented at the Assarel Mine and Concentrator Plant which ensure high efficiency and throughput.
The Mine is located at 11 km northwest from the town of Panagyurishte and at 90 km east from the capital Sofia.
Visit Schedule
Assarel-Medet JSC, Panagyurishte Town, June 27, 2019
---
08.00 – 10.00
Departure from Sofia Hotel Balkan. Transfer to Assarel-Medet JSC
10:00 am
Arrival at Assarel-Medet JSC
10:05 am – 10:15 am
Welcome and brief presentation by Executive Director.
10:15 am – 10:20 am
Safety briefing in the conference room of Administrative Building 1. Personal safety means are provided.
10:20 am – 10:30 am
Visiting the outdoor company exhibition of retired mining equipment.
10:30 am – 11:00 am
Visit to Assarel Mine dispatch room. Introduction to the state-of-the-art computerized control operational system. Presentation of the technological processes and the implemented mining fleet computerised control system.
11:00 am – 11:15 am
Visit to the Solvent Extraction and Electrowinning Plant for cathode copper production from mine waters.
11:15 am
Departure from Assarel-Medet JSC
11:30 am – 12:00 pm
Visit of the treasure hall hosting the Golden Treasure of Panagyurishte
12:00 pm – 12:40 pm
Lunch with Assarel-Medet JSC representatives at the Kamengrad hotel restaurant
12:40 pm
Departure from Panagyurishte
15:00 pm
Arrival to Sofia Hotel Balkan