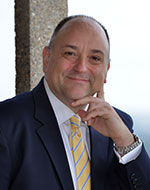 Dr. Milan Parivodić
Advokat, Parivodić Advokati
Present work
Milan Parivodic is principal in law firm PARIVODIC ADVOKATI represents and advises large to medium international companies in all of their business law affairs and government relations in Serbia. With his eminent legal team he works on most complex investment projects, often in highly regulated industries, taking full care that the investment moves forward efficiently and lawfully. Highest expertise in mining law, environmental law, foreign investment law, government relations, real estate and construction law, and all kinds of international business transactions and contracts, and corporate matters and M&A transactions. Milan typically bridges legitimate needs of modern companies with traditional practices of the state. Since 2013 Milan is general counsel of the Geological and Mining Association of Serbia (GRAS). He is well known for introducing breakthrough novelties into Serbian legislature: Milan participated in drafting Serbian legislation: Foreign Investment Law (2015), Mining Law (2015), Foreign Trade Law (2005), Arbitration Law (2006), Mortgage Law (2006), Religious Communities Restitution Law (2006), Foreign Investment Law (2002), Concession Law (2003), Law on Efficient Protection of Intellectual Property (2006), draft Property Law (2006), draft Law on Restitution (2007).
Previous work
2007-2009 Partner at Austrian law firm Wolf Theiss
2007-2008 Advisor to the Prime Minister of Serbia for economy and law
2006-2007 Minister of Finance of Serbia
2004-2007 Minister of International Economic Relations of Serbia
1991-2004 Lecturer in civil law and property law at the University Of Belgrade Faculty of Laws
Education / Qualifications
2002 Doctorate in International franchising agreements, University of Belgrade, Faculty of Law
2000 Serbian intellectual property registered agent examination
1998 Serbian Bar Examination
1997 LL.M. in International Business Law, University College London
1995 LL.M. in International distribution agreements with honors, University of Belgrade, Faculty of Laws
1991 LL.B. (with honors), University of Belgrade, Faculty of Laws
Honors
Dr Parivodić is decorated with the Grand Cross of the Serbian Royal Order of the White Eagle and Kara-George Star of Third Order
25.06.2019 11:00 - 12:30 Session 1 - Royal Ballroom 3 (First Floor) | Royal 3 (first floor)
Mining Law and mining developments in Serbia
A brief power-point presentation on mine permitting in Serbia, explaining in brief the processes, how the Mining Law got changed in 2015, with comments on what these legislative changes have brought in mine developments to put Serbia on the 4th most attractive mining country in Europe, according to the Frazer Index.
25.06.2019 11:00 - 12:30 Session 1 - Royal Ballroom 3 (First Floor) | Royal 3 (first floor)