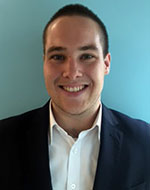 Marcel Goldenberg
Manager, Ferrous, Battery Metals and Derivatives, S&P Global Platts
Marcel joined S&P Global Platts in 2015 on the crude oil desk. Since joining the metals team in a more strategic role at the end of 2017 he has been overseeing Platts Metals Methodology globally and while being involved in all ferrous and non-ferrous activities Marcel has played a particularly prominent role in shaping Platts battery metals coverage, where he has spoken at numerous events globally and even helped develop the very first – and as yet only – mobile app dedicated to battery metals news and pricing. Marcel is now responsible for the European Steel and the global Battery Metals team an is based in London.
25.06.2019 09:00 - 10:30 Keynote Session 1 - Royal Ballroom 3 (First Floor) | Royal 3 (first floor)
Pricing a Global Revolution
Pricing a global revolution looks at the demand and supply of the battery metals and explains the pricing trends in Lithium, Cobalt and Spodumene over recent months. The presentation will also identify where bottlenecks in the battery metals industry are likely to be and how these could be overcome. Indeed, limited use of hedging mechanisms for Lithium is a true sore spot for listed companies and the presentation will give buyers and sellers an insight into how this problem could be solved. Of course, a presentation on Battery Metals could not be complete without looking at the demand side for Electric Vehicles.
In particular, this presentation will look at:
Spreads between seaborne and Chinese domestic Battery Grade Lithium and Cobalt prices which have been volatile over recent months
Mechanism to manage risk and what market participants can do to manage price risk in the battery metals industry.
Demand outlook for Electric Vehicles