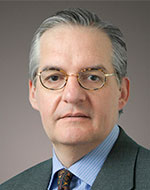 Partner, AKD
Hubert André-Dumont, who read his law degrees at the Catholic University of Louvain (Belgium) and at the University of Bristol (UK), has been a member of the Brussels Bar since 1982. Since 1 January 2019, he is a partner with AKD, the largest Benelux law firm, and was prior thereto a partner with U.S. law firm McGuireWoods from 2002 to 2018. He is the current Co-Chair of the Mining Law Committee of the International Bar Association. He has been advising foreign mining investors in French speaking Africa for thirty years, and has had various assignments on mining legislation matters in the Balkans and in Belgium. He has published and spoken extensively on mining legislation and related matters.
25.06.2019 11:00 - 12:30 Session 1 - Royal Ballroom 3 (First Floor) | Royal 3 (first floor)
Mine permitting: Challenges in the EU – Legal aspects
As appears from the MINLEX report, the wide variety of permitting processes in the EU is challenging for mining investors in the non-energy extractive industry. However, mining companies cannot be kept dependent on slow and sometimes complex permitting procedures that interfere with other regulations (environmental, labour, chemicals, etc.), while fixing their mining rights is key and preliminary to all other related regulatory issues. Streamlined and focused processes combined with harmonisation of regulations would favour the investment climate and allow relaunching EU's own mining industry and production to the best of EU's strategic interests, including the best interest of the consumers.
The presentation will outline an attempt to remove barriers to mine permitting in order to meet these targets.